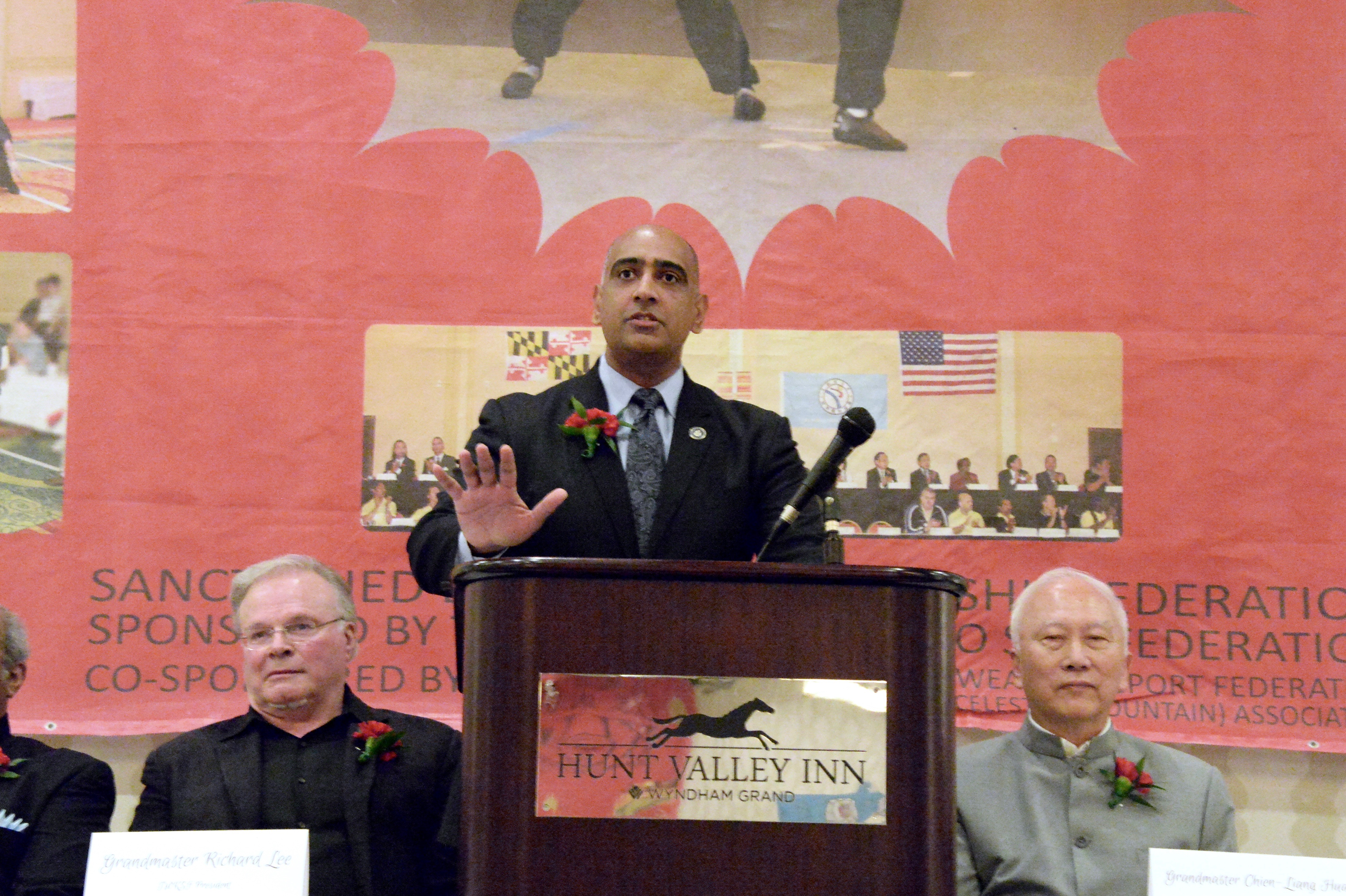 On July 30th, 2016, Mr. Ravi Chaudhary of the President's Advisory Commission On Asian Americans & Pacific Islanders attends the opening ceremony of the U.S. International Kuo Shu Championship Tournament.  Mr. Chaudhary gave an inspiring speech and presented a citation from President Barack Obama to Grandmaster Huang commending tournament participants for their dedication.
Here's the complete speech by Mr. Chaudhary.

The U.S.K.S.F. is proud to be the only martial arts organization to have received the presidential greeting letter from President Barack Obama.  We are the only organization to have a representative of the White House attend our opening ceremony every single year since 1994.