Information for 2021 will be coming soon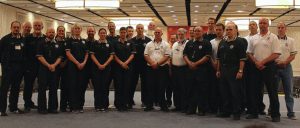 From Monday, July 20-Friday, July 24, 2020, the TWKSF will conduct an International Referee Training Course at the Delta Hotels Baltimore Hunt Valley. This course offers participants instruction in the required skills and attributes necessary to referee and judge events at USKSF and TWKSF sanctioned events, including TWKSF World Tournament competitions. The course is open to both new participants and current referees seeking to advance from Level B to Level A, or Level A referees wishing to complete a refresher course. The registration deadline for participating in this training is July 1, 2020.
Click here for the complete schedule.
All participants requiring hotel accommodations will be expected to book their room through the USKSF to secure our special group rate and to check-in to the hotel by Sunday, July 19, 2020.