Shi Fu Richard Wheatley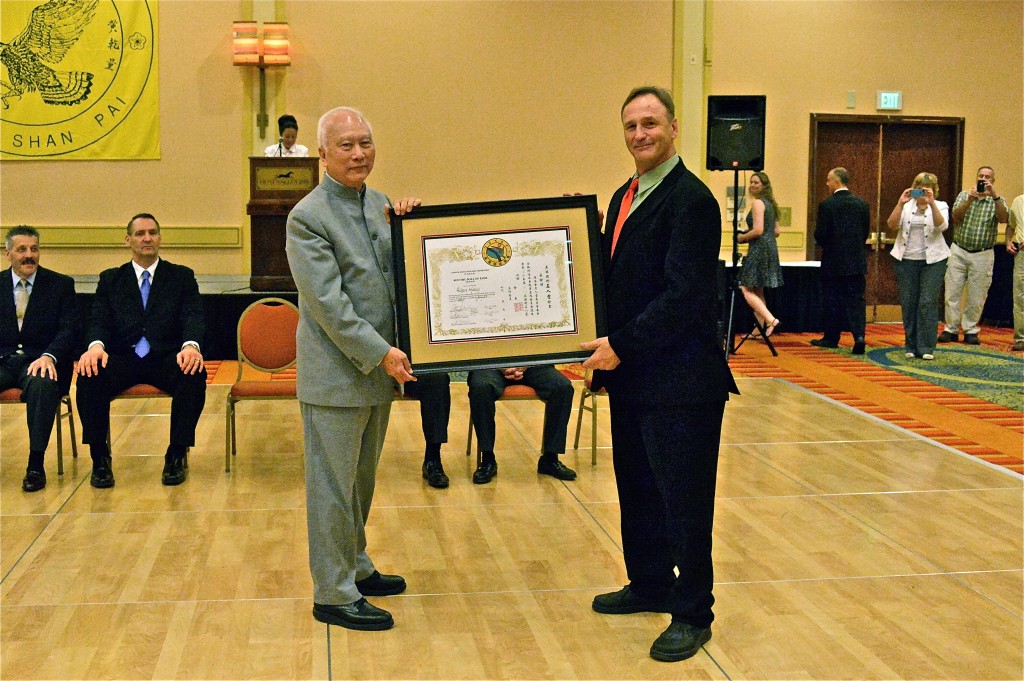 Shi Fu Richard Wheatley has been teaching or training in Chinese gongfu for 35 years. He is a disciple of Grandmaster Huang, Chien-Liang, who is the 64th generation heir to Tien Shan Pai. Shi Fu Wheatley has served on the Executive Committee of the United States Kuo Shu Federation (USKSF) since 1992, and was Director of Lei Tai Prep for more than 16 years. He also served as the Assistant Tournament Director for the annual US Kuo Shu Championship Tournament from 1993-1995.
Shi Fu Wheatley has extensive Kuo Shu tournament experience. He is a 3-time U.S. Lei Tai team member, attending the World Kuo Shu Tournament in 1986 (Taiwan, ROC), 1989 (Las Vegas, NV, USA) and 1992 (Taiwan, ROC). He was the U.S. Team Captain at the 6th and 7th World Kuo Shu Championships in 1989 and 1992. Shi Fu Wheatley is an International Lei Tai champion, winning 1st place at the 1990 Asia Cup in Seoul, South Korea. He is also a 4-time U.S. National Lei Tai champion as well as a 2-time National Forms champion. Shi Fu Wheatley's tournament success also extends to his students having trained them to become national and international Lei Tai champions as well.
Shi Fu Wheatley continues to promote health and harmony through Kuo Shu by working hard to maintain healthy eating, regular exercise and a balance between his family, regular job, and love of Kuo Shu. His commitment to training, teaching and continuing his own study with Grandmaster Huang helps him achieve these goals. Wheatley is quoted regarding martial ethics, "… I have tried to inculcate the attributes of the Tien Shan Pai motto into all facets of life, i.e. virtue, wisdom, humility, and martial arts. I hold my Shi Ye in the highest regard and try to live up to the high standards that he sets for himself. I attempt to share all I have learned with others, so that they may enjoy the benefits and accomplishments that I have been so fortunate to glean."